Pages

Friday, January 30, 2015
ALSO MAKE SURE TO READ ..
Heads UP! From Phoenix!
As I have been saying for the past year we have been waiting for the Central Bank of Iraq to drop the de-facto peg to the US dollar and adopt a multi-currency backing basket.
Today we have indication from the World Bank that this action may be at hand! The World Bank released that they feel the Iraqi peg to the US dollar is not in the best interest of Iraq and that Iraq should take action to correct this.
As I have been saying the action we expect to see is the announcement from the Central Bank of Iraq that they are dropping the de-facto peg to the US dollar and moving to a backing basket of 5 currencies.
The details of which can be found in my last update titled: "Is There Any Hope for the Iraqi Dinar?"
Please be advised…the probability of seeing the remote viewing temporal marker of "The Shot Heard Around the World" is high at this time.
Have a plan…and plan to act.
Phoenix
And .. related articles ..
Thursday, January 29, 2015
Phoenix welcomes back Bob Gilpatrick
The deeper truth about weight loss
Holistic Health Therapist Bob Gilpatrick has counseled thousands of people on weight loss including his business partner Larry who lost and has kept off 1quarter of his body weight for over three years.  Approximately 45 pounds.
Bob will reveal in a 1 and 1/2 hour program what really holds people back from being at their ideal body weight.
Issues to be discussed are:
How to be well nourished to avoid over eating.
How your intestinal health affects your weight.  Yes , both your small and large intestines.
How stress creates a cascade of hormones that make you hold onto fat.
How Keytones work
How chlorogenic acid works ..
January 29, 2015
China, Russia, India FMs to meet in Beijing on Monday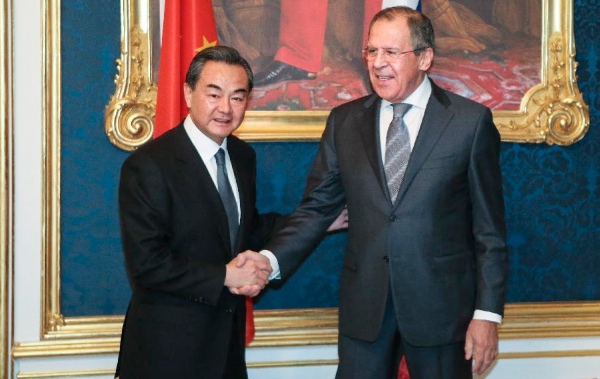 The three Foreign Minister's will also discuss India's bid to join the Russia-China-led security bloc, SCO 
Chinese officials are preparing for the upcoming RIC (Russia, India, China) Foreign Ministers meet, a Chinese Foreign Ministry spokesperson said. The meet comes close on the heels of a much-hyped Obama visit to India. Chinese state media has cautioned India about US President Barack Obama's strategy to "split" India's relations with both China and Russia.
"Obama's strategy is quite clear. He wants to split the relations between China and India, as well as India and Russia, in an effort to fulfil his strategy of a 're-balance' in Asia," state-run Global Times said on Wednesday.
Meanwhile, China's Foreign Ministry spokesperson Hua Chunying said the RIC meeting will be held in Beijing on 2nd February.
Russian Foreign Minister Sergei Lavrov and Indian External Affairs Minister Sushma Swaraj will attend the 13th Foreign Ministers meet at the invitation of their Chinese counterpart Wang Yi.